Caledonia Location Team Leader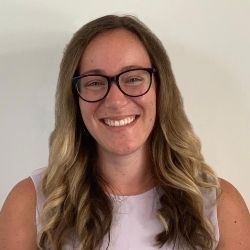 Dr. Meaghan is the leading naturopathic doctor (and TMM Team Member) at the Caledonia location, also offering virtual consultations. She brings with her a wealth of knowledge and experience managing digestive and hormonal concerns as well as pain and sports medicine.
After growing up in nearby Dunnville, Dr. Meaghan is excited to be back to promote health in her community. She completed her undergraduate at the University of Guelph with an interest in nutrition. From there she continued her studies at the Canadian College of Naturopathic Medicine. Dr. Meaghan in a registered Naturopathic Doctor with the College of Naturopaths of Ontario and a Certified Sports Nutritionist with the International Society of Sport Nutrition.
After experienceing IBS most of her life and being dissatisfied with how conventional medicine was approaching IBS, Dr. Meaghan was able to reverse her IBS naturally and keep it under control. A huge reason why treating gut health is such a huge passion of hers now.
Along with the GAT protocol, she loves treating muscle and stress-tension with acupuncture and cupping.