Pregnancy + Birth Pathway
A complete pregnancy, birth, and
new mama experience with Aviva
Romm, Midwife + MD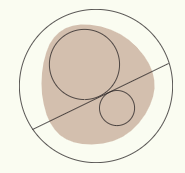 The Mama Pathway is not your average childbirth education program. It's a powerful place where traditional midwifery wisdom and modern medicine meet to support you on your most empowered path through pregnancy, birth, and beyond. You'll find à la carte classes, course packages, and there's also a powerful community option.
Join the waitlist today and receive special gifts including my research-based guide to mama-nutrition and vitamins + two weeks of optimally healthy and wicked delicious pregnancy and new mama meal plans (including a vegan option)
The Mama Pathway Membership
Great Alone, Better Together.
The Mama Pathway is a complete, customizable, and comprehensive childbirth education course. But it's not your traditional one. We explore all the usual stuff from what to know by trimester to how to prepare for and optimize your labor and birth experience, but we also go into how to be an empowered advocate for yourself and your baby, how to plan for your birth whether in hospital, birthing center or home, how to prevent and heal birth trauma, and the best natural support you could ever want for a healthy pregnancy and birth, from nutrition to what really works – and what to avoid – when it comes to herbs. Dr. Aviva is the midwife's midwife, and walks with you through your pregnancy journey as she has for her midwifery clients and her patients for over 35 years.
You can enroll in any Mama Pathway classes without becoming an inner circle community member. But if you want to be part of an incredible community, and have all-access membership to all of the classes plus weekly support groups, the Mama Pathway Membership is for you!
Mama Pathway Members receive access to all courses, events, support groups, the private Facebook social community, and premium discounts on special events.
All Access Pass to Classes
Already over 40 hours of pregnancy, birth, and postpartum classes taught by Dr. Aviva, to meet your mama needs by trimester, including your 4th trimester! Plus a growing library of new content and special events.

60-minute weekly prenatal + postpartum support circles, with lots of time for personal Q&A. All hosted by a team of amazing birth workers, including MDs, CNMS, CPMs, IBCLCs, and other experts who have studied with Dr. Aviva.
Every month Dr. Aviva personally hosts one of the 60-minute Support Circles, providing inspiration and answers to your pregnancy, birth, postpartum, and new mama/new baby questions.
Guides and "Cheat Sheets"
From The ACOG Guide to Informed Refusal (or as Aviva says it, "No means no in childbirth, too) to prenatal and new mama meal plans, to how to choose your best place and provider for birth, you'll have access to a broad library of downloadables.
From yoga classes to newborn care, members get free or specially discounted access to bonus online events like prenatal and new mom yoga classes, guided meditations, talks with special guests, and more. You'll also receive discounts on Aviva's favorite supplements and baby + mama products.
With 35 years of combined experience as a home birth midwife and Yale-trained MD with a specialty in women's health and obstetrics – and as a mom and grandmom – Dr. Aviva's books, teachings, courses, natural protocols, and accessible, balanced approach are loved worldwide. You'll find out exactly why.
The Mama Pathway
Courses Library
These courses are all available for individual enrollment, as trimester bundles, or you can get every single one with an all-access membership. Here's just a sneak peek at some of what's been created for you, accessed by nearly 10,000 mamas – and is coming your way soon!

The Mama Pathway Membership
With 35 years of combined experience as a home birth midwife and Yale-trained MD with a specialty in women's health and obstetrics – and as a mom and grandmom – Dr. Aviva's books, teachings, courses, natural protocols, and accessible, balanced approach are loved worldwide. You'll find out exactly why.
Everything you need to know to navigate your pregnancy during COVID – disease risks, vaccine safety, coping with emotional stress, and more.
You're pregnant! Should you stop supplements? Start drinking herb teas? Find a midwife or OB? Start your journey with peace of mind.
Learn the basics you need to know about the tests your care provider will make during your first trimester – and which are right for you.
What to eat for optimum health for you and baby – including vegan considerations. Plus you'll get meal plans and a deep dive on prenatal vitamins
Where and with whom you have your prenatal care is highly personal and can affect your experience and outcomes. Come learn your options and how to choose what's best for YOU.
From morning sickness to heartburn, varicose veins to constipation and hemorrhoids, help is here. Choose from a variety of natural and also conventional options that ease common pregnancy symptoms – safely.
Whether you're finding sleep a challenge, are coming to grips with becoming a mom, are stressed out and worrying about it affecting baby – come find sleep and stress solutions that can make a real difference.
From too many cesareans to endemic sexism and racism in medical care, we have to know how to be our own best advocates, and ditto that for our partners and doulas. This class is a must for all birthing people who want to stay empowered (and safe ) in any setting.
We all have, within us, a connection to a deep powerful well of strength and inner knowing that's been hushed by our culture. Reclaim your inner power, tap into your innate birthing wisdom, and learn what it means to birth primally.
If you're experiencing anxiety or depression, you're not alone. Come learn what you can do – from natural approaches to medical options – so you can choose what's safest and really works for you.
Learn how to safely and effectively use the classic herbs for easing labor and birth – starting in your last trimester – and which herbs to avoid even if they're popular.
While few of us want to have a cesarean, sometime they are necessary. But statistically, they're done 2-3 times more often than required. Learn how to avoid an unnecessary c-section, but have a gentle one if needed.
Mantras, visualizations, meditations, and mindset can powerfully influence our birth experience. Drop into this class for a whole set of tools you can use including a tried and true birth visualization and drawing practice that can transform your experience.
Group B Strep. No doubt you've heard about it and have questions. If you want to understand GBS, go from confusion to confidence, know your options and what the evidence says – and still protect your's and baby's microbiome, this is for you.
What do you dream of for your birth? What does it take for your birth plan to be respected? Learn how to create a birth plan that really works and how you and your birthing team (partner, doula, etc) can make sure it's taken seriously and followed.
Ritual. Ceremony. Celebration. They"ve always been a part of the matrescence journey – becoming a mother. Learn how to create your own – or create one for someone you love.
Knowing how to use your body to work with – not against – labor and birth can make a huge difference in pain, length of labor, and need for medical interventions. Learn how with Dr. A's 37 years of experience.
We've all seen the movies: PUUUUUSH! But there is another way – breathing baby down. It's gentle, wonderful, and can prevent tearing, too.
As much as we'd love to have the births of our dreams, labor also requires us to surrender. Learn about the most common labor challenges & how to navigate them with power and grace.
What happens in the first week postpartum – emotionally, physically, hormonally? And how do you make sure everything is 'normal?" Learn all about the first week postpartum and how to optimize this time and heal with the best guidance and tips.
 Compresses. Sitz baths. Spray bottles. Learn what works from the midwife-herbalist who reintroduced postpartum healing herbal perineal care in modern times.
Becoming a new mom – you have all the feelings. And body shifts. Hormones, emotions, laying in, who should visit, nourishing foods and herbs, herbal baths, self-care with a newborn: how to balance life and baby. Learn how to create sacred space, rest, heal, and enjoy this special time.
Natural doesn't always mean easy. Treat sore nipples, low milk production, engorgement, pumping and storing, too much milk, tongue tie, blocked ducts and more to make your experience easier.
Babies do some surprising things in their first week – learn what's normal, what's not, and how to care for your newborn with an easier mind, and natural tips from cord care to diaper rash, weight gain to co-sleeping – it's all here from an MD-mama-midwife.
We've been convinced as a culture that we don't know how to birth. It's just not true.
Relearn. Remember. Reclaim. Join the waiting list to stay tuned for the classes and membership that will help you feel supported, educated, and powerful!
From the physical to the spiritual – what you need to know to have a healthy pregnancy.
The essential techniques and information to support an empowered mama through an empowered birth.
Support for the physical, emotional, and spiritual transformation of motherhood to newborn care.
My mission is for every birthing person to feel supported, respected, and empowered on their journey..
Over 40 hours of guidance from Aviva Romm, Midwife and MD, to use at your own pace.
Birth Literacy. Know what you want and don't, what you need, and how to get it.
Support: The resources & tools for optimal prenatal, birthing, and postpartum health.
Tools for changing your mindset so you can learn new ways to think about pregnancy and birth, without fear.
Tips & tools to help you enjoy your mama path, address common symptoms, and feel confident in your body.
A ton of community support in our inner circle groups and the private Facebook page, with the support of experiened birth workers
It's time to reclaim pregnancy, birth, and motherhood. It's time to reclaim our bodies and power. Join the waitlist today and let's do this, together.
40+ hours of course videos, 12 months of weekly support circles, and over 9,000 mama members later, this course and community have been making a profound difference in the lives of the women, babies, and families.
I'm so excited to share it with you, and to support you on your pregnancy, birth, and mama journey, too.
Dr. Aviva Romm has been women and families through pregnancy, birth, and motherhood – and
taking care of babies – for over 3 decades. Here's what mamas are saying.
Isa arrived last night swiftly: a one-hour labor. I had the power within emphasized because of your wonderful birth course!!! Thank you SO much for your help.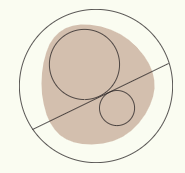 For centuries, pregnancy, birth, and postpartum seen as a sacred, transformational, natural rite of passage – nourished and protected by a village of grandmothers, aunts, sisters, and friends who supported mama throughout every step, every push, every worry, fear, and obstacle. Unfortunately, we have lost so much of this trust in a woman's body and the wisdoms and remedies that our ancestors have passed down for generations and generations to support her in becoming a mama.
Whether you wish to have a relaxed and healthy pregnancy and be knowledgeable about the process, you want to dive deep into the world of natural birth and motherhood, or you want to connect to the practices that have supported birth since the beginning of time – I am honored to guide you in navigating your journey and reclaiming this sacred tradition.
With love,
Dr. Aviva
Not ready to join the Mama Pathway?
No worries! I've got you covered with plenty of articles and podcasts, no charge!