Finally! A Protocol that Establishes the WHY to your Hormone, Metabolism and Gut Issues. Mentally & Physically.
Data Driven – Medically Supervised – Naturally Focused
Please watch this video in its entirety before the call. The video is a little choppy but the audio is perfect 😉
We created this protocol after treating hundreds of women every year now KNOWING now what the key factors are to establishing LONG-TERM results.
To rev up your metabolism, give you abundant energy to crush your To Do list
To break the stubborn weight loss cycle and give you the body you deserve
To look at that woman you see in the mirror with pure love and acceptance
To selfishly put yourself first for once without any guilt
THE GAT PROTOCOL FOR WOMEN &
MAXIMized HEALTH MINDSET COACHING IS HERE!
Supporting your family's needs, your work needs, your extended family's needs, your bills, your finances, etc. etc. … let alone make time for yourself can seem IS overwhelming, I know!
We are powerful, resilient women and every day we are powering through… but you and I both know that we're not handling our life as great as we could be….
Girl, the struggle is real! … and you are not alone!
In fact, I bet this sounds a lot like you:
Truth bomb: Your efforts thus far haven't helped you balance your stress hormones or get rid of your bloating or flatten your tummy or help you sleep or gain energy… (big breath) …one bit.
Maybe they've given you some great ideas or things you know you "should" do, but you still somehow backslide into old habits, or overwhelm.
I know because I see my patients struggle with this over and over again, which is why I'm so excited to bring all of my expert solutions to YOU for a fraction of the cost.
Enough is enough! We're here to help!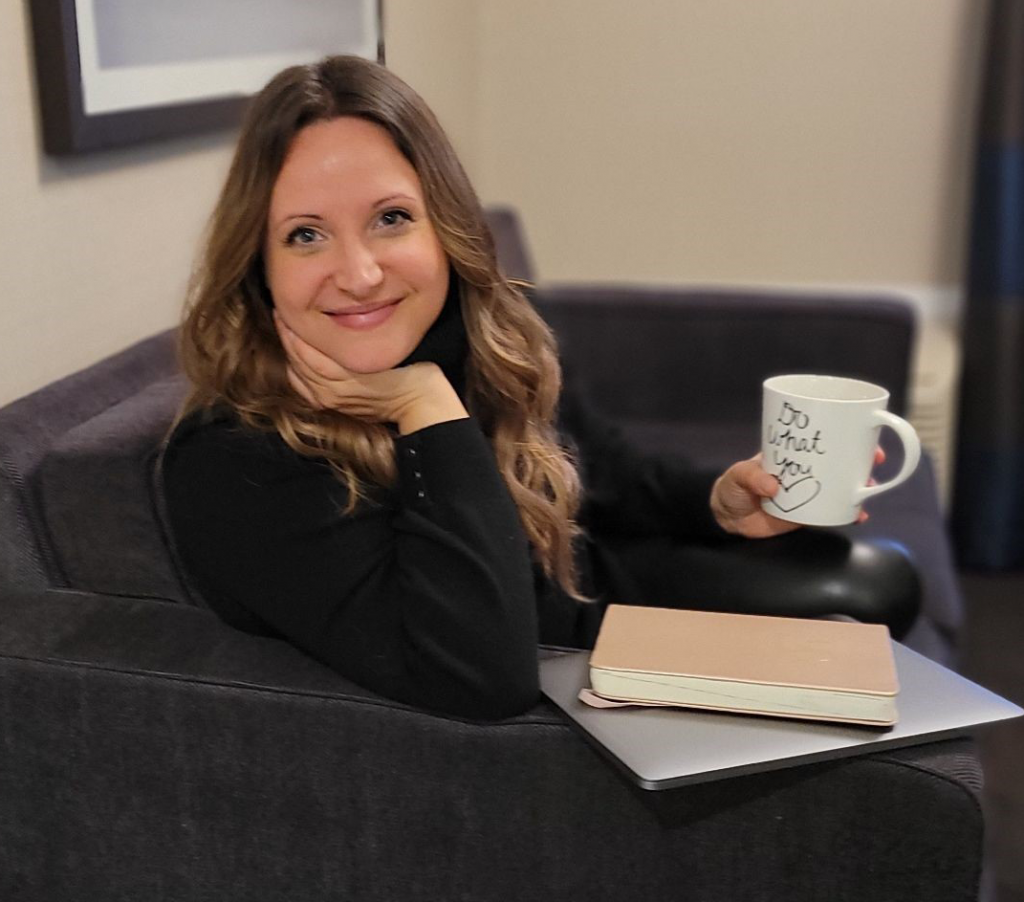 I'm Andrea Maxim, team leader, was an ND for 10yrs and Master Mindset Coach [we have a team of active NDs], and I know all about what you're going through. In case we've never met before, let me tell you a little bit about me…
I am a mother of two beautiful girls, Aria and Brooklyn, both stubborn and feisty in their own ways. I have my furbaby, King, our beloved German Shepherd and a wife to my ride-or-die hubby, Scott.
After treating over 500 patients a year, I got a great grasp on what will help you lose that tummy bloat, regain your energy and overall make you feel like a strong, confident woman again.
This clinical experience helped to create the GAT PROTOCOL © which is my team's system for healing your Gut-Adrenals (stress)-Thyroid in that order for long-lasting success, the same protocol I wrote about in my book, MAXIMized Health!
Now, I am also a proud MAXIMized Health Performance Coach working at the mental level on ANXIETY, EMOTIONAL EATING, RELEASING INAPPROPRIATE NEGATIVE EMOTIONS (Anger, Shame, Guilt, Hurt, Sadness, Hopeless, Worthless) to give you results that stick well beyond the GAT Protocol.
My team and I believe that the women I treat are absolute SUPER HEROS!
BUT… because you're "doing it all" you become overworked and overwhelmed.
You're searching for a more natural and different approach to your health, but you want it to be customized to YOUR busy lifestyle and your body's needs… not just a recipe-in-a-box that quite frankly, just doesn't work for you.
The change I want for you is to make you feel beautiful and to love your reflection in the mirror.
To be assertive about protecting your values and needs as a woman, without diluting it to others, and to feel confident in saying NO to things you don't want to do.was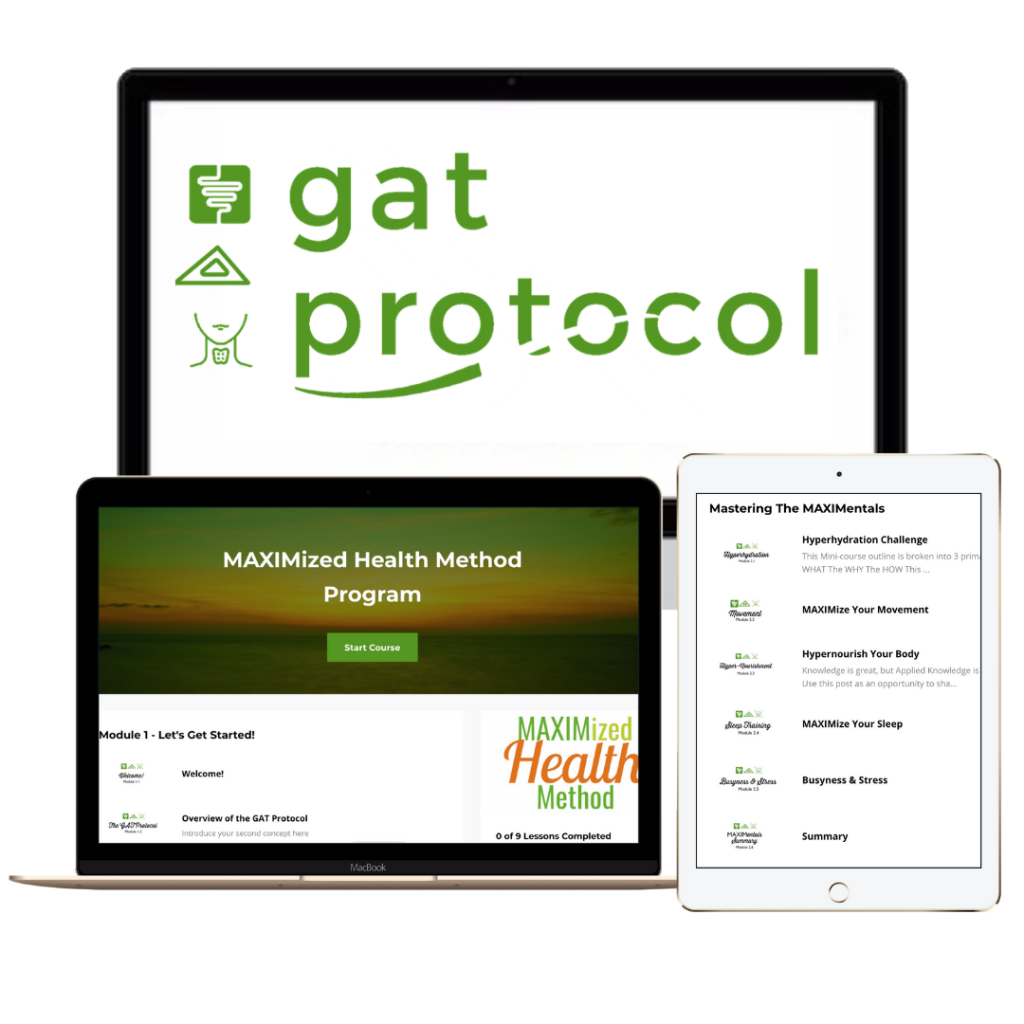 IMAGINE BEING ABLE TO GET EVERYTHING YOU'VE EVER WANTED WITH THE MOST COMPREHENSIVE, DATA-DRIVEN PROTOCOL OUT THERE?
Just think how amazing you'll feel in as little as 5 weeks – Mentally & Physically!
Here's What the GAT Protocol & Performance Coaching is All About!
And because our team is so dedicated to your results, we're also adding in a few extra special bonuses: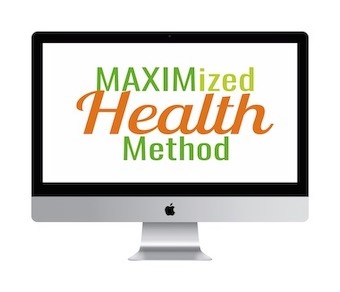 Lifetime Access to the MAXIMized Health Method Online Program – These modules are PACKED with video trainings, worksheets, checklists and more. There's no such thing of passive learning with this course. These 8-modules are completed integrated into the entire GAT protocol process and geared to FAST-TRACK your results while working with our team! ($297-value)
Our Coveted 7 Day Detox Bundle – We believe that dramatic changes create dramatic results. Our 7 Day Detox program is used by 100s of patients every year, and by the end of this week alone, helps identify what your food triggers are, reduces the cravings, boosts energy and helps stabilize mood. ($160-value)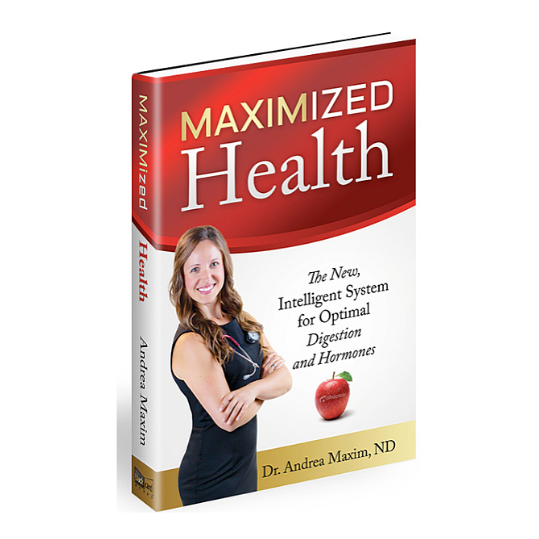 Free Signed Hard Copy of my Book MAXIMized Health – A perfect, and easily digestible, book to accompany all of your new lifestyle changes and WHY they're so important ($34-value)
A special GAT Protocol member's Supplement Discount – All of our GAT Protocol members get an immediate 10% discount on all supplements while an active member. ($Unlimited Value)
Our team is ready to help Discouraged Super Mommas, just like YOU, achieve the sustainable energy you need to effortlessly get through your day.
To look in the mirror and love the woman you see, even if you're a few sizes bigger than when you were in your 20s, your body is MAGICAL and beautiful, you just need to see what we see!
To comfortably ask for what you need… in a guilt-free way.
To feel ok being selfish, because it's not a mean selfish, it's a positive-I-also-matter kind of selfish… and it's 100% OK for you to be that way.
To lean into your identity as a WOMAN first, and then MOM/WIFE/TEACHER/ADMIN/BOSS/[enter any title here]

Because you know what happens when you finally reconnect your physical WANTS with your emotional NEEDS?
Don't you think it's YOUR time now??