Overview Of The Entire
MAXIMized Health Method Program
**The $97 offer is no longer available Any specific questions you have about the program, please email me:
info@themaximmovement.com
OR PM me on our Facebook Page:  The Maxim Movement We will get back to you immediately!
Module 1: Getting Started
+ Setting You Up For Success so that you stop falling into the cycle of cookie cutter programs and start figuring out what YOUR body needs
+ Creating Atomic Habits that start working from your core identity, no habits that are only "result based"
WORKSHEETS + DOWNLOADS: Complete GAT Protocol Checklist, Habit Tracker
Module 2: Mastering The Maximentals
+ Gain more energy than you can imagine by implementing even the simplest of at home habits, in a way you're never experienced before
+ Wake up every day knowing exactly where you need to put your focus so that you no longer feel that you have to choose between your health and everyone else wellbeing
+ Establish a better planning habit that you can use every single week that rinses and repeats all year long
WORKSHEETS + DOWNLOADS: 10 Day Hydration Challenge, Whole Foods Meal Plan, Sleep Hygiene Quiz, 3 Top Bio Hacks, Habit Tracker, Gratitude Journal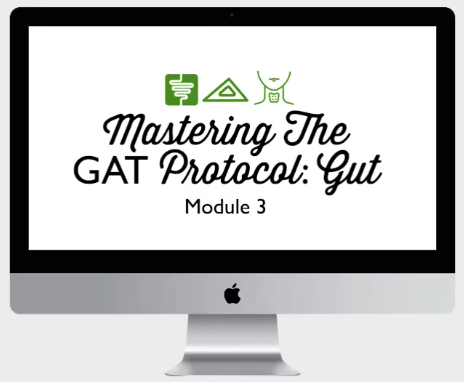 Module 3: Mastering The Gat Protocol: Gut
+ Develop Unwavering Confidence in the foods that BOOST you versus the food that ZAP you of your energy
+ Gain clarity on how exactly how YOUR gut-brain-everything-else connection works and how you can tweak it to give you massive health results
+ Conquer the Dreaded Food Belly with gut healing tools that actualy work! (3 complete meal plans included!)
WORKSHEETS + DOWNLOADS: Gut Reset Meal Plan, Low FODMAP Meal Plan, Gut Health Checklist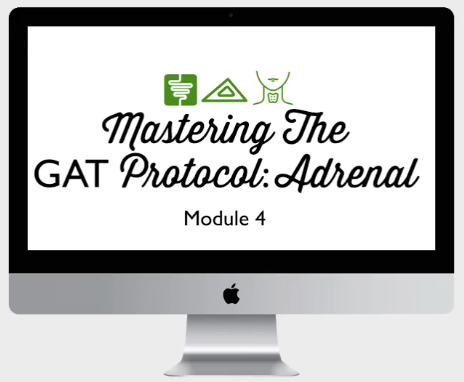 Module 4: Mastering The Gat Protocol: Adrenals/Hormones
+ Simplify your hormone knowledge so that you no longer fall into the rabbit hole that is 'understanding your hormones'
+ Learn about the best tools to allow you to track your hormones/cycle from home without spending a ton of $$$
+ Reduce those dreaded hormonal issues whether for PMS, per-menopause or post-menopause, this module is for you!
WORKSHEETS + DOWNLOADS: Basal Body Temp Graph, 4 Top Book Recommendations, Self-Care Tracker, Gratitude Journal, Stress Busting Meal Plan, Seed Cycling Protocol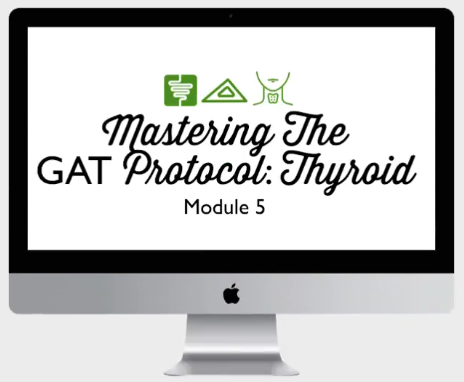 Module 5: Mastering The Gat Protocol: Thyroid
+ Learn the final step towards hormone happiness because at this point you'll know everything you need to know to confirm that, "it's not just in your head"
+ Complete the top thyroid lab tests that you MD just isn't running 
+ Nourish your hormones to start regaining control over your metabolism, digestion, hair, skin & nails.
WORKSHEETS + DOWNLOADS: Thyroid Health Assessment, Thyroid Treatment Checklist, Thyroid Meal Plan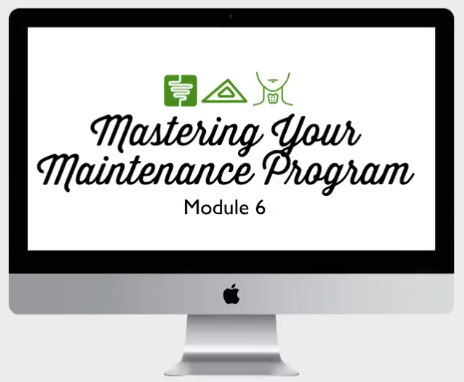 Module 6: Mastering Your Maintenance
+ Preventive medicine at it's peak where chronic disease never stands a chance
+ BioHack your way to an all-natural, medication free (or at least minimal) life that you will feel proud of
+ MAXIMize Your Health so that you age gracefully, never succumb to a health diagnosis and live a life better than you could have ever imagined
WORKSHEETS + DOWNLOADS: Intermittent Fasting Starter Kit, Bulletproof Recipe, Top 5 Bio Hacks for Longevity