Dr. Andrea Maxim is a practicing naturopathic doctor, author, and business mentor to outstanding health practitioners who are financially struggling in running their own practice. She knows first hand how difficult it can be to stand out in a crowd of your competitors. Early in her career as a naturopathic doctor she realized what it takes to get ahead and get noticed. In her first year, she generated almost six-figures in revenue and has continued to climb every year since. She believes running the business side of your clinic should be just as exciting and rewarding as helping your patients is.
As a practicing Naturopathic Doctor running a six-figure clinic, she recognizes the importance of taking the right steps in the right order. Keeping her pitbull-like focus, Dr. Andrea quickly developed a reputation for business excellence with not only her patients but colleagues in her field too. She is now successfully running 3 practices, from Haldimand County to Oakville, and has written and released her first published book, MAXIMized Health: A New, Intelligent System for Optimal Digestion and Hormones.
Dr. Andrea has been interviewed by people like Sean Croxton, Danny Lennon, Mike Mutzel, has been a feature in multiple online summits, has been on many local television shows and has had editorials written about her in multiple publications.  In 2014, Dr. Andrea won the coveted Top 40 Under 40 award as well as the Female Entrepreneur Award.
Now, Dr. Andrea wants to help you achieve the same success in a fraction of the time. If you are ready to get your practice operating in the black, take home a decent income, and grow it to six figures, and beyond! Reach her at: www.MAXIMizedBusiness.ca
---
Certifications
FirstLine Therapy
Live Blood Analysis, and
UNDA Numbered Compounds.
She is registered with the College of Naturopaths of Ontario (CONO).
---
Awards
Best Naturopathic Clinic in 2013 – 2017 – Hamilton Readers Choice
Best Naturopathic Doctor in 2013 & 2015 – 2017 – Readers Choice (Diamond)
Best Nutritionist – Hamilton and Burlington Reader's Choice (Platinum)
Youth Fem-Leader Award Winner 2015 – Illuminessence
Top 40 Under 40 Award Winner – Hamilton/Halton 2014
Youth Entrepreneur of the Year Award 2012
2nd Best Naturopathic Doctor in Ontario 2012
Naturopathic Doctor of the Year 2012 (Nominated)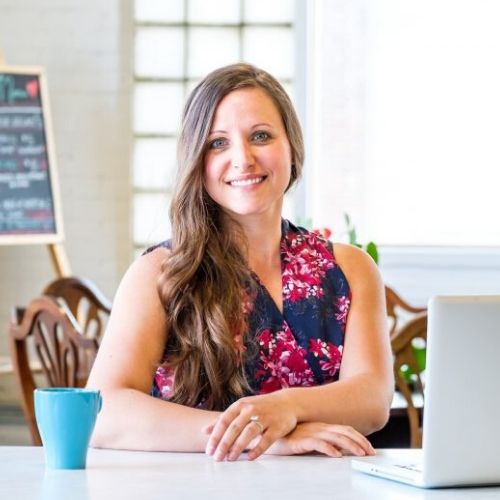 TOPIC: Overcoming Adrenal Fatigue and Feeling Like Yourself Again
TOPIC: Identifying Gut Bugs and Systemic Candida

TOPIC: A New Health Maxim